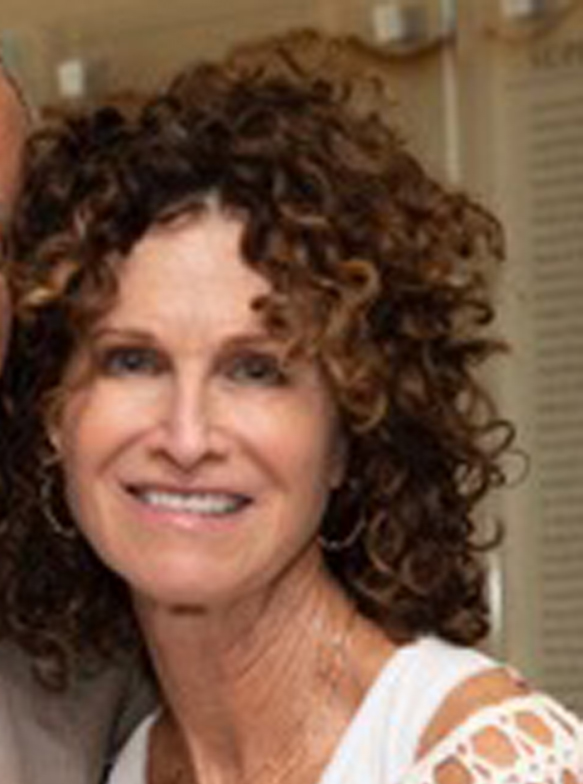 President of the Board of Directors, Administrative Officer
In 2006, Joanne, her husband Alan and her brother-in-law Ken along with close family friends, established Elyssa's Mission. They started the organization to honor their oldest daughter, Elyssa, who was diagnosed with Post-Traumatic Stress Disorder and a predisposition to depression. Elyssa lost her battle with mental illness on February 11, 2004. As President of the Board of Directors, Joanne oversees the entire operation of the organization. Through her passion and vision, Joanne has brought suicide prevention programming to over one million students, school staff, parents and community members. She has saved many young lives.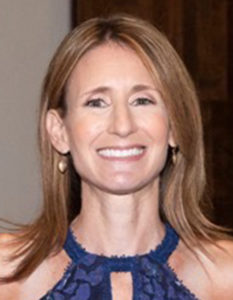 Director of SOS Programming
Jodie collaborates with schools, agencies and religious institutions in order to raise awareness and provoke dialogue about teenage suicide among teens, staff and parents. Her primary task is assisting area-wide middle and high schools to implement the SOS Signs of Suicide Program, an evidence-based suicide prevention program that teaches students how to recognize the warning signs of suicide, and seek out needed help from a trusted adult. In addition to providing hands-on support to those staff members implementing SOS, Jodie further facilitates all-staff training sessions, as well as presentations for parents, in order to help these groups identify and support at-risk youth. Jodie is no stranger to preventative efforts, or to working with schools, families and community organizations. She began her career as a school social worker, where she implemented a range of programs designed to foster resiliency in students and strengthen their support systems.
Prior to joining Elyssa's Mission, Jodie spent six years as an assistant principal at both the elementary and middle school level. She has a solid awareness of the issues and pressures affecting today's youth, and, like Elyssa's Mission, recognizes the need to work collaboratively in order to build a safer community: "Alone we can do so little; together we can do so much." — Helen Keller. Jodie has a B.A. degree from Washington University in St. Louis and a Masters in Social Work from the University of WI-Madison. She completed her school administration degree at Loyola University.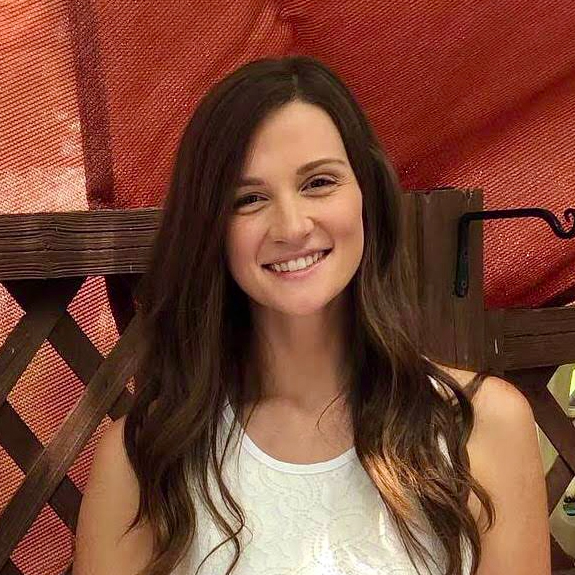 Suicide Prevention Specialist
Valerie assists middle and high schools to establish and/or refine protocols in their community before implementing the SOS Signs of Suicide Program. She supports schools with all aspects of the SOS program, including planning for programming and supporting schools on SOS days. Valerie helps schools navigate through the difficult, and oftentimes complicated process of losing a student to suicide. Valerie guides schools through the healing process as they transition back to a healthy and safe environment.
Valerie brings years of experience to the mission. She has provided therapy to children and adolescents with anxiety, depression, and trauma, as well as co-developed family-based treatment programs in her previous role with Riley Children's Hospital. She provided community outreach and consultation services to mental health practitioners across the state of Indiana. Valerie holds a Master's degree in Social Work from the University of Chicago and a Bachelor's degree in Psychology from Elmhurst College. She possesses an unwavering commitment to promoting the positive well-being of groups and individuals facing adversity, in addition to a perspective that celebrates diversity.
Program Manager for SOS Signs of Suicide and Hope Squad
Palma started volunteering for Elyssa's Mission while she was in college. Palma was passionate about mental health awareness prior to volunteering but she became interested in the non-profit world and wanted to dedicate her time to supporting the Elyssa's Mission team and their efforts to bring suicide prevention programs to Illinois schools. She currently works as Program Manager for SOS, supporting the Director of SOS Programming, Jodie Segal. In addition, as Hope Squad Program Manager, Palma leads the efforts in bringing Hope Squad to Chicagoland schools. Hope Squad is a peer-to-peer based program that aims to reduce self-destructive behavior and youth suicide by training, building and creating change in schools and communities.
Palma attended Lincoln Park High School and has a B.A. degree from the University of Iowa.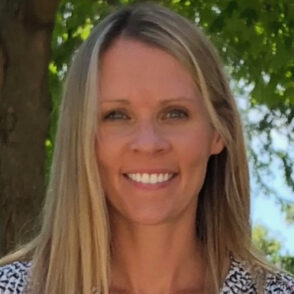 Program Assistant for SOS Signs of Suicide and Hope Squad
Kerry started volunteering at Elyssa's Mission in 2019 and now works as a Program Assistant for both the SOS and Hope Squad programs. Having been impacted in her personal life by the loss of a loved one to suicide, Kerry is passionate about educating young students about the signs of depression and suicide.
Kerry has a Learning and Behavioral Specialist Bachelor's degree from Illinois State University and a Curriculum and Instruction Master's degree from Olivet Nazarene University.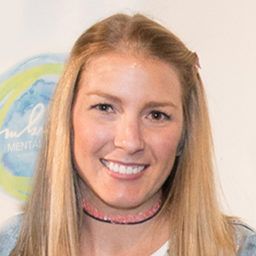 Program Assistant for Grief Group
Melissa and Elyssa were dear friends during junior high and high school. In 2008, Melissa joined the Elyssa's Mission Board of Directors and is thrilled to have joined the team as Program Director in 2016. Melissa facilitates postvention grief groups in schools following a student suicide.
Melissa has previous experience in several area high schools working with adolescents in both individual and group counseling, crisis counseling, as well as teaching the SOS Program in grades 6th-12th. Melissa attended New Trier High School and has a B.A. degree from Indiana University Bloomington and a Masters degree in Social Work from Loyola University Chicago.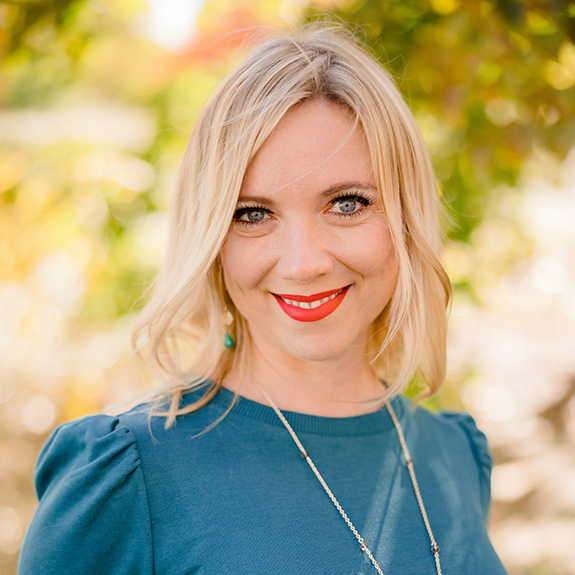 Sheila is a highly experienced Licensed Clinical Professional Counselor (LCPC) and a National Certified Counselor (NCC) who has dedicated over 15 years of her career to working with children, adolescents, young adults, parents, and couples. She was a school counselor and art educator for over fifteen years with a passion for suicide prevention, improv, and art therapy.  She currently sees clients through her private practice in Glenview, SMB Counseling LLC. Throughout Sheila's professional journey, she has had the privilege of sharing her expertise and insights through various mediums, including podcasts, parent programming, presentations and professional development for clinicians and educators.Through continuous growth and learning, she strives to make a lasting impact on the lives of others, offering them the tools and knowledge they need to thrive in their personal and professional journeys.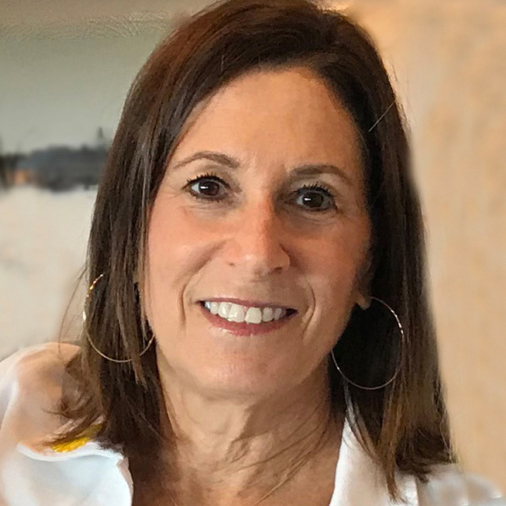 Carol Felsenthal joined the board of Elyssa's Mission shortly after its inception in 2006 . She brings her extensive background in human resources and recruiting to the board. In the early years of the Mission, Carol partnered with Ken Meyers and taught suicide prevention workshops in many of the schools where today we teach our SOS Signs of Suicide Program. She currently sits on the Nominating Committee. Carol earned her undergraduate degree in psychology from the University of Colorado and her MBA from Loyola University.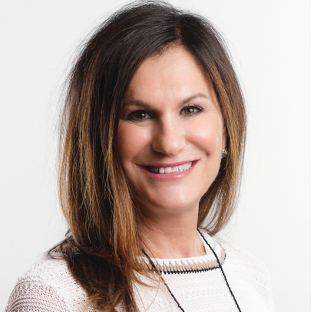 Ellen Hirsch has served Elyssa's Mission in many capacities over her more than 7 years on the board, including being on the nominating committee, building the strategy for the cycle fundraising event, evaluating our school-based support services and providing planning for the annual fundraising event.
She has spent her career in Human Resources most recently at Hillrom in the capacity of Vice President, Talent Acquisition and DEI. In that role, she had global responsibility for the company's comprehensive talent and diversity activities and strategy. Prior to that, Ellen spent 3 years at Hospira, leading the global talent acquisition function including the launch and scaling of an applicant tracking technology in EMEA, LATAM and APAC. She was published in HRO Today as a pioneer to address talent needs for high volume recruiting with recruitment process outsourcing (RPO), a cost-effective talent acquisition model.
Earlier in her career she led talent functions at Walgreens and W. W. Grainger, Inc. including 15 years as an executive Human Resource Business Partner.
Ellen received her bachelor's degree in Education from Northeastern Illinois University. She enjoys competing in long distance running and triathlons.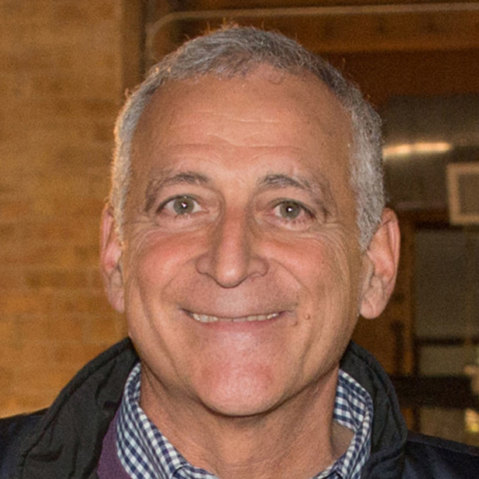 Alan Meyers is a co-founder of Elyssa's Mission. He has been serving on the board since 2006. He is the Financial Officer, overseeing the finances and audit reports for the Mission. Alan further serves on the Nominating Committee and takes an active role in fundraising.
In the past, he worked for Prudential Securities as VP of Sales. Currently, Alan is an independent financial trader.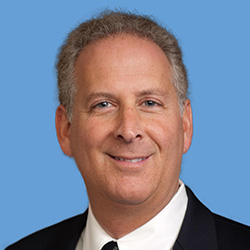 Ken Meyers, co-founder of Elyssa's Mission, has been involved in all facets of the Mission and currently serves as Nominating Committee chair.  In the early years of the Mission, Ken taught suicide prevention workshops in many of the schools where today we teach the SOS Signs of Suicide Program.  A seasoned, global business executive, Ken served in senior leadership positions at Starbucks, Disney, Hospira/Pfizer and Hillrom/Baxter.  Currently he is the president of Ken Meyers Associates LLC, a consultancy which specializes in executive coaching.  Ken holds an MBA from Harvard and a BSE from Penn's Wharton School.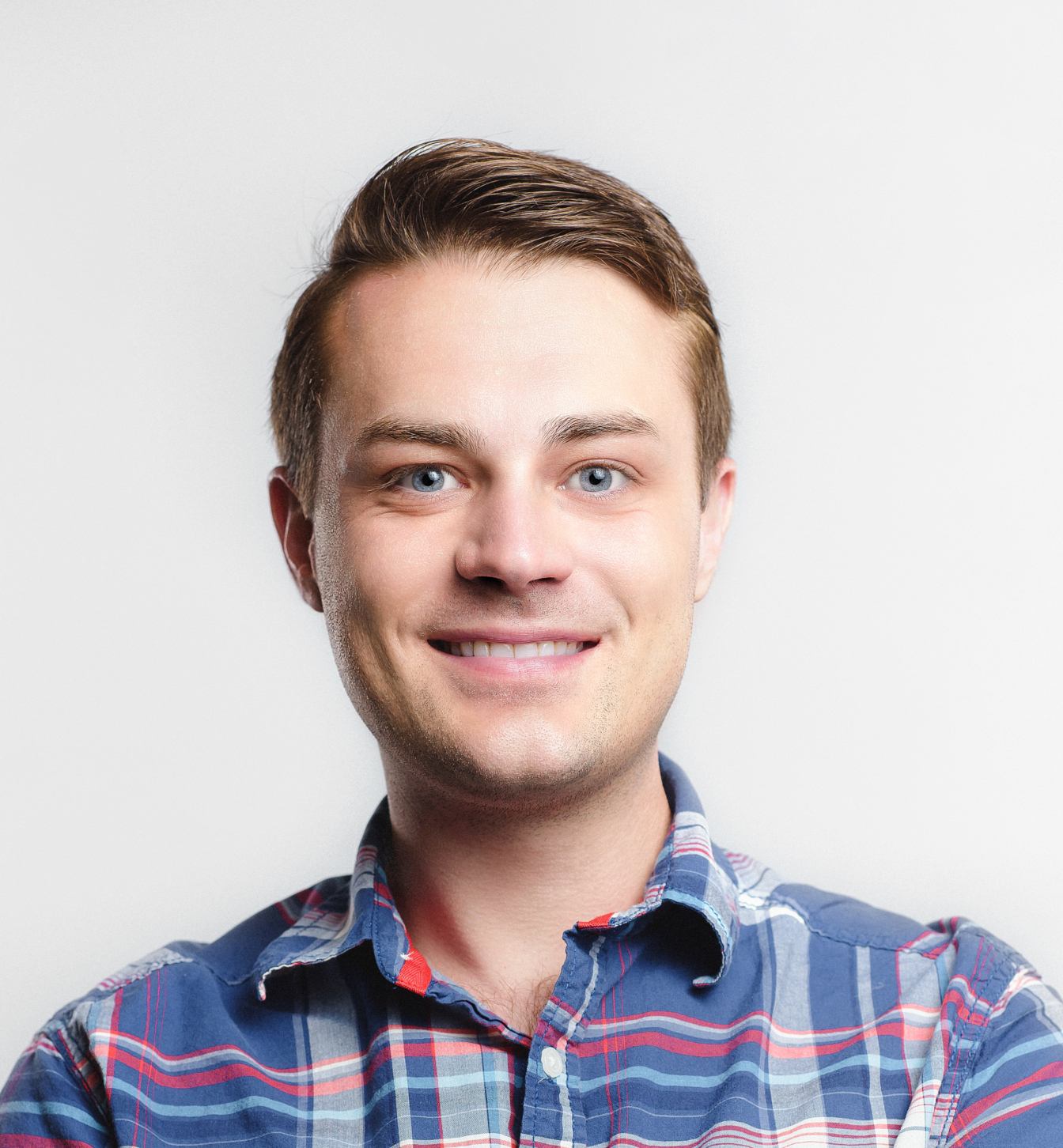 Shane has spent his career as an HR business partner within multiple industries. Starting his career in public education, Shane developed a passion for creating safe and healthy environments for employees and students alike. Shane has held positions at Salina (Kansas) Public Schools, Hospira/Pifzer, Hillrom/Baxter, and now at JMA Wireless. Shane holds a degree in Human Resource Management from Bethany College.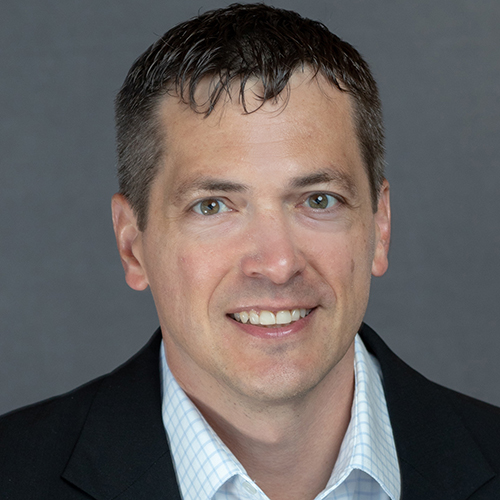 Jason has spent over 20 years in various finance and accounting leadership roles. He volunteers on Edward Elmhurst Health's Community Advisory Council and previously served as a member of its Finance Committee and Co-Chair of its Audit and Compliance Committee. He is currently the Vice President of Finance Americas and Global Business Units for Baxter International. Prior to Baxter, he held several finance and accounting roles for Hillrom including VP finance, treasurer, corporate controller and chief accounting officer. Jason joined Hillrom in 2008 from KPMG, where he spent nearly a decade, and earned his bachelor's degree in Accounting and Finance from the Kelley School of Business at Indiana University.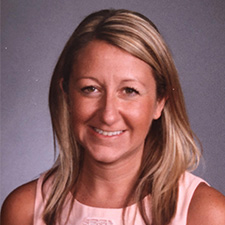 Sarah Shaheen is a licensed school counselor and professional counselor. She worked as a high school counselor at Loyola Academy for 11 years before finishing her PhD in Counseling in 2022. As a school counselor, Sarah implemented and facilitated the SOS program with her students. She is passionate about suicide prevention and education and has served on the board of Elyssa's Mission for over seven years. During her time on the board, Sarah has assisted with Elyssa's Mission's programming and scholarship. Sarah recently moved to Evanston where she lives with her husband and two young children.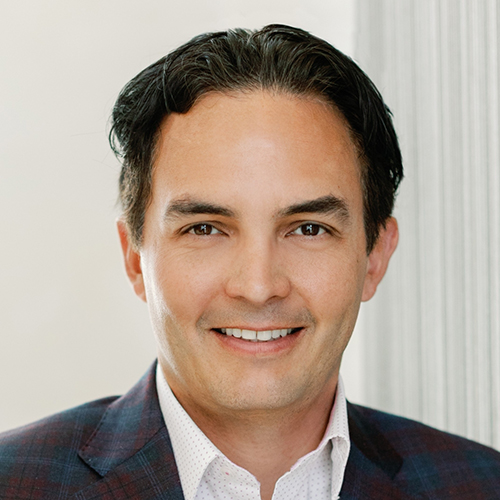 Carlos is a clinical global leader in Medical Affairs and Clinical Informatics. He was born and raised in Colombia where he received his medical degree. He then moved to the United States and now holds a Master of Public Health from John Hopkins Bloomberg School of Public, a Master of Science in Health Services Administration from Barry University and is a graduate of the Patient Safety Officer Executive Development Program of the Institute for Healthcare Improvement.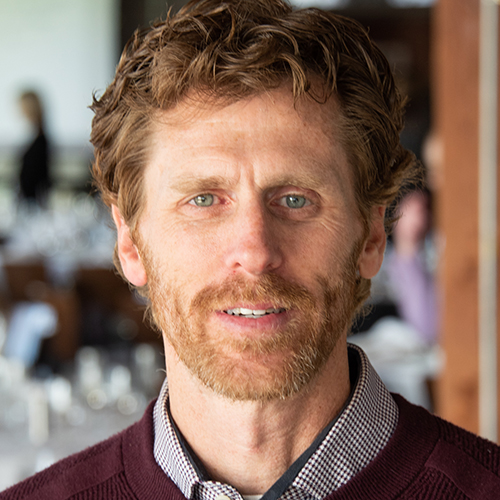 Tyler has been a school counselor at Loyola Academy for the past 18 years.  Over the years he has dedicated himself to working with teens and facilitating positive mental health. In his time at Loyola he has delivered SOS programming to his students many times, witnessing its efficacy and impact on individual students and the community as a whole.  Having two teenagers himself, and working with thousands of teens in his career, he is aware of the importance of education and de-stigmatization within all realms of mental health.  Seeing the amazing things done by Elyssa's Mission he was incredibly honored to be invited to the board.  Tyler is excited to be able to help in multiple capacities with suicide prevention.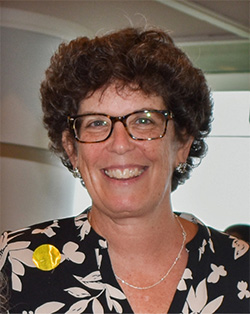 Diane (Deede) Wittenstein has been on the Board of Elyssa's Mission for the past 10 years. During this time she has helped guide the Mission's programming and clinical protocols, and has been involved with fundraising efforts.
Deede has an MSW degree and has worked primarily with families coping with chronic illness and disability. Deede's interest in mental health issues has led her to volunteer positions in the community not only with Elyssa's Mission, but with other social service agencies providing hands on care for those most at risk.
She currently lives in Glenview with her husband and has three adult children, all of whom went through Elyssa's Mission's SOS training while in high school.
MindWise Innovations, provider of mental health screening and programs, a Service of Riverside Community Care:
Meritt Kelsey, Director of Operations
Meritt's Bio
Meghan Diamon, Director of Suicide Prevention Programs
Meghan's Bio
Loyola University Chicago School of Social Work:
Jonathan B. Singer, Ph.D., LCSW
Jonathan's Bio
Suicide Bereavement and Postvention Specialist:
Joanne L. Harpel, MPhil, JD
Joanne's Bio
Deede Wittenstein